Another multi-function pen cooperated by ZEBRA and CDT is available in our store now. This pen is designed based on the SHARBO version of ZEBRA, with adding some characteristic of CDT.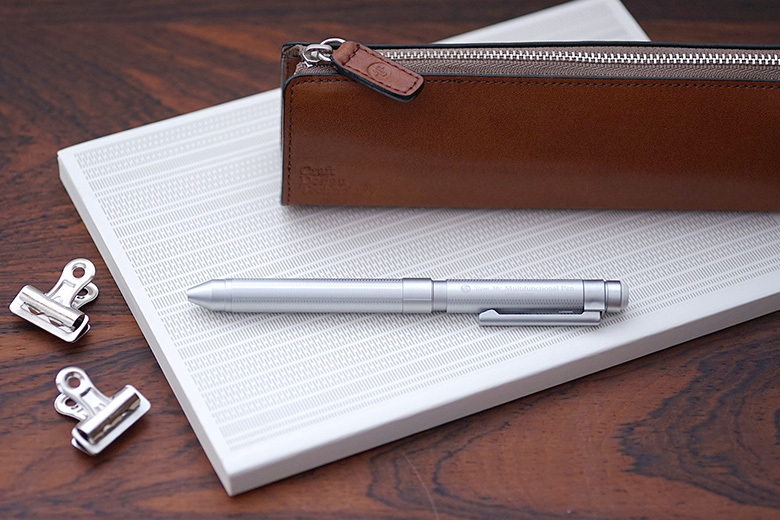 CDT SHARBO is a pen with three functions, which is a combination of 0.5 black and red ballpoint pen, and also 0.5mm mechanical pencil. The factory provided many accessories of CDT SHARBO for users to change, for example you could purchase 0.3 or 0.7 mechanical pencil's point to change, or even turn the medium pen insert of original factory version into ballpoint pen.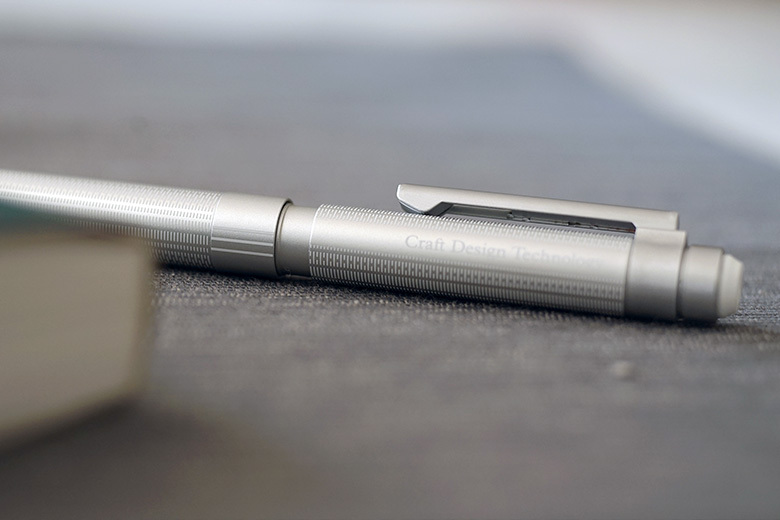 The pen body is made by metal and its size is convenient and easy to hold. To match with the classic design of CDT, this version of pen body presented in matte silver look, the erased part on the top of pen changed to white material.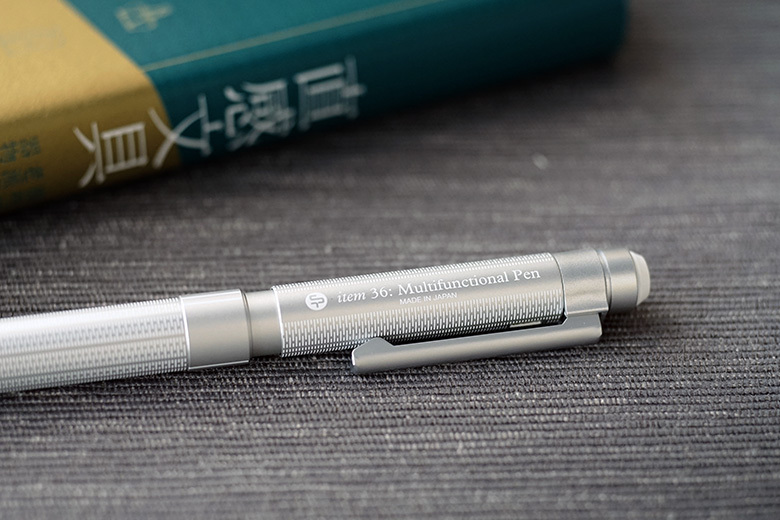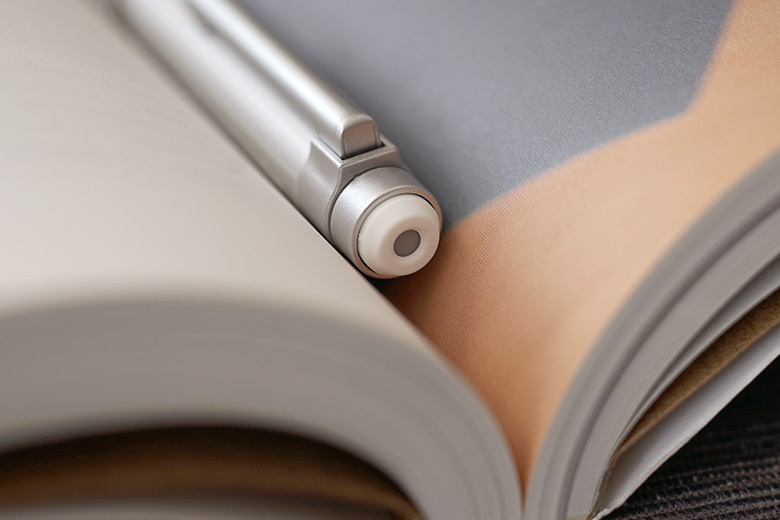 Follow the pictures below if you are confused about how to change the insert. It's easy. Just turn out the hold part and you can change it.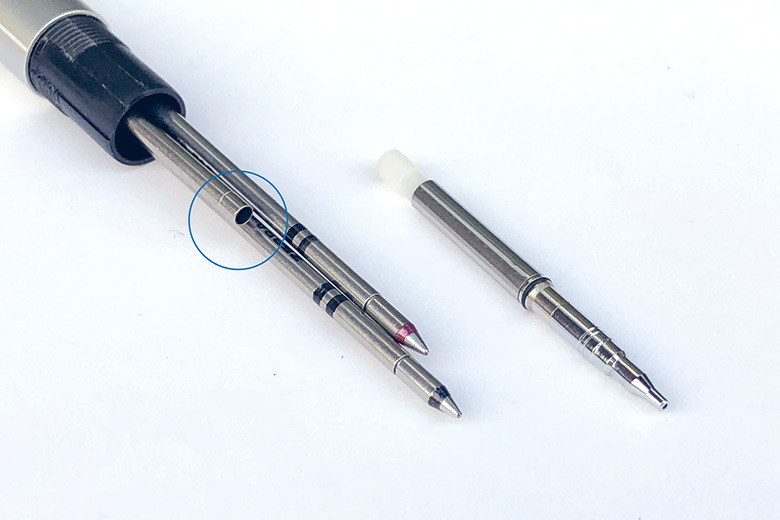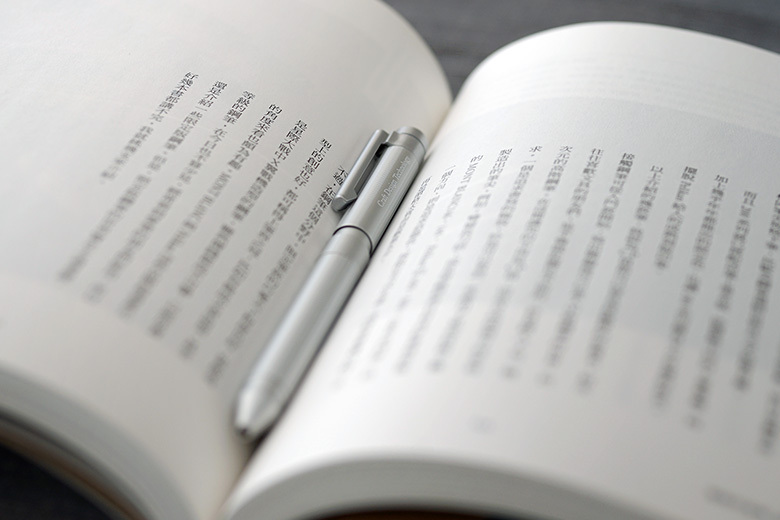 Size:H138.1×15mm
With smooth rotation without being too light, this Multi-Functional pen features an improved grip offering superb control that makes it a pleasure to use. The strong main casing combines quality and practicality with an attached spring-loaded clip for easy clipping to thick notebooks.Our unique ink formula is an innovative composite of oil- and water-based materials stabilized with emulsifiers for a long-lasting ink. This formula produces the depth of oil-based ink handwriting with the light pen strokes of gel inks for a remarkably smooth output. The fine Sanada-Himo motif on the pen's casing creates a light impression to balance the pen's luxuriously rich feel, and its high-performance, high-efficiency construction. This pen can switch between the three functions of red ink, black ink, and a mechanical pencil. One of these practical, high-quality writing instruments is all you need to respond beautifully to various writing occasions.
There is no additional details for this product.