Description
Mnemosyne is the goddess of memory in Greek mystery. It is one of the main paper products produced by Maruman Company. This series of notebook's cover is made by black plastic material, which is very good to use. It is not only available for normal usage, it's also quite suitable for businessman.
Its paper, which is produced by Maruman company, is very good in reputation. Fountain pen is available to write on this notebook, and its friction to papers is lesser than Life's notebook. We recommend those who love smooth paper material to give it a try.

These notebooks is designed for users to write down their idea freely. There is two kind of inner pages, blank or grid for customers to choose. Every pages contain a splitting line for users to split down for their need.Since the cover is quite thick, you can use it in school or working areas.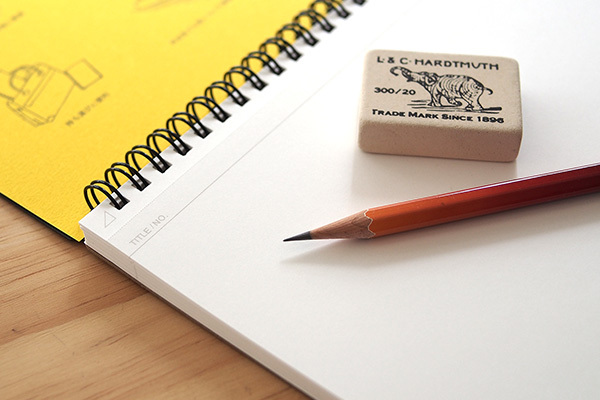 This series of coiled notebook is up-flip version. We got 8 types in our stores: