These are the stamp series we designed in 2014. It could represent as the first stamp for color testing in Taiwan.
Since many fountain pen lovers love to paint on the new ink they bought on journal or notebook as buying record, we decided to design this kind of color testing stamps for customer to use. You could paint in the blank space of the illustration, write down your feeling and even mark down the date they bought it. Besides that, you could also share the color result with your friend without taking out the ink bottle. It is very convenient to use !

インク色を瓶のイラストに塗って、インクの色を集めよう。メモもできます,イラストの空白部分に万年筆インクを塗ったり、メモを書きたり、試色ス タンプでもあり、メモスタンプでもある。インク色見本帳、見本カードを作り、インク色の情報を整理することができるし、友達と共有することもでき ます。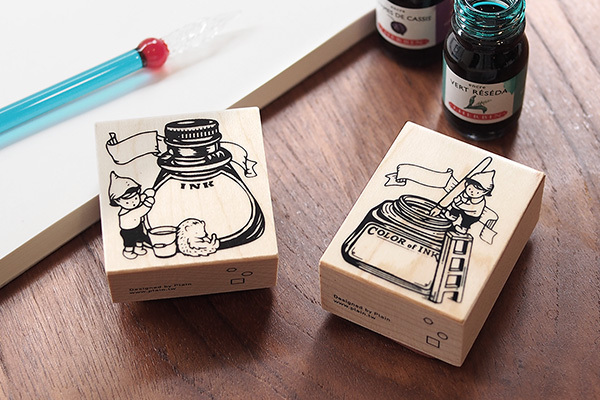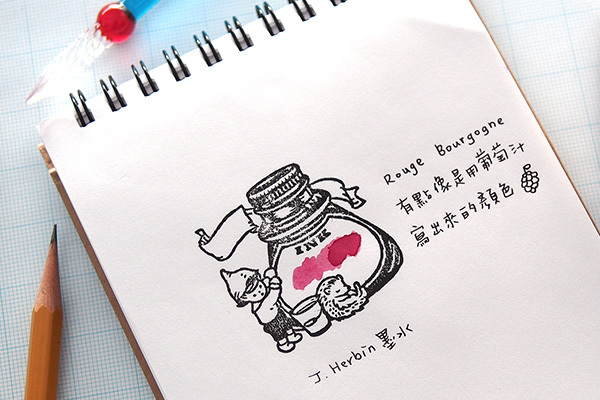 You can stamp this as little cards for friends, or also chop it on your journal first, then you can use it while communicating with other ink lovers in future.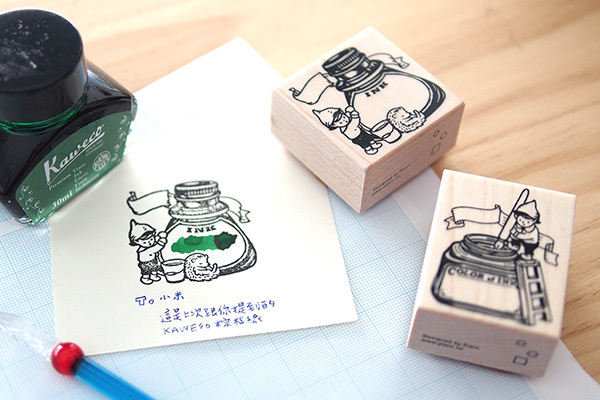 You can not only use it as color testing stamp, it can also be messaging stamp. Why not write down the message in the blank space for your friends ? The size of stamps are:

Stealthy Genie:5 x 4 × 2.5cm
Sleeping Hedgehog:4.2 x 4.2 × 2.5cm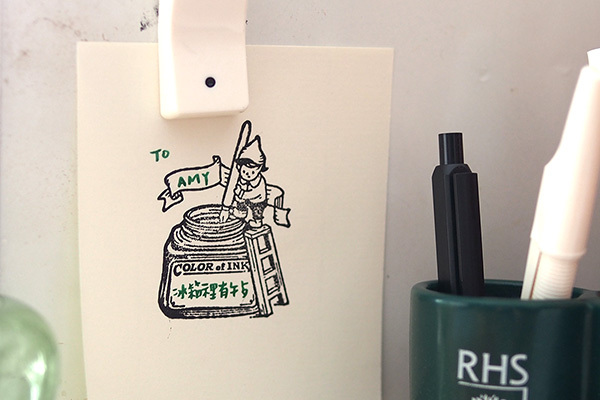 There is no additional details for this product.